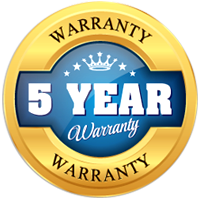 5 Year Guarantee on Workmanship
35 Years Of Craftsmanship
When it comes to furniture, particularly antique furniture, Cummins Custom Upholstery can create a stunning work of art that is not only beautiful, but also functional.
From fashioning a custom piece of furniture, to adding a modern flair with a new fabric, the choices are only limited by your imagination.
A Style for Every Interior
From traditional to modern, no matter what your taste, the team at Cummins Custom Upholstery can create perfect pieces of furniture for you. There are thousands of beautiful fabrics to choose from, in an array of colours and designs. 
Our team can assist you in your choice and once everything is decided, we will get the work done seamlessly, so you can enjoy your furniture for many years to come.
Our Professional Services Include: